Novel writing handout | National Novel Writing Month
: "i got a little bored while waiting for the nano to start last year and made that.
duochan"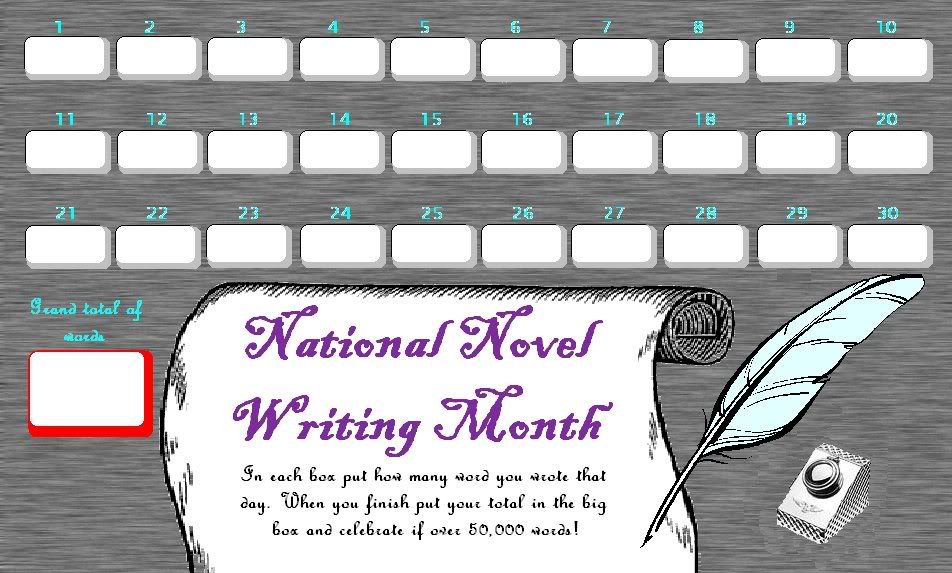 November Spawned: a Novel Writing Handout (2007)
: "Here's a handout put together for those attending the kick-off meeting in Birmingham for NaNoWriMo 2007. It's part planning tool, part keepsake, and part something to let the MLs relax at the meet-ups, so we don't have to worry if we don't get through everything we'd like to say!
It's pretty much the same as last year's version, with just a few small tweaks after feedback we received last year (and our own experience of using it). For one thing, there are the correct number of notches in the word count axis of the graph! There are also changes to the character pages, timeline and the list of useful websites."